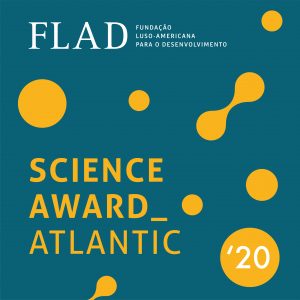 Candidates who were selected in the first phase can now complete their application for the largest research award focused on the Atlantic, exclusively for scientists working in Portugal. See below how to apply for phase two.
Why the Atlantic?
The study of the Atlantic is essential to understand very diverse and multidisciplinary areas with an impact on the sustainability of Earth and on our quality of life, from the interaction between oceans, atmosphere, and space, to climate change, natural disasters, and sustainability.
What's our goal? Production of technology and promotion of a new generation of Portuguese scientists.
As part of a strong bet on Science and Technology by FLAD, it is important that this research can develop practical results, such as the creation of engineering and technologies, that promote our understanding and exploration of the Atlantic ecosystems.
In addition, FLAD aims to provide support and distinguish early-career researchers, thereby promoting a promising new generation of researchers residing in Portugal, always in close cooperation with the main research groups in the USA.
Key research areas for the 2020 edition
Sustainable energy systems for islands and isolated areas;
New marine renewable energies;
Sustainable mobility and logistics, in the context of an increasing digital transformation;
Observation/monitoring methods: low-cost satellite data, advanced sensor systems, artificial intelligence, data science;
Aquatic robots and automated transports that promote Atlantic interactions;
Technologies to make oceans clean and healthy;
Technologies to help the Atlantic region adapt to climate change and natural disasters.
Prize
The prize has a maximum value of 300,000 euros for a maximum duration of 3 years, which corresponds to 100,000/year.
Jury
The evaluation is made by a jury of excellence composed of five elements.
The scientific committee, which is part of that same jury, is composed of:
Applications
Candidates selected for the 2nd phase of the FLAD Science Award Atlantic will have between January 22nd and February 22nd to complete their application.
Documents to include:
We advise all applicants to read the notice of this open call (Notice – FLAD Science Award Atlantic), where you can find all the details about this award.
The results will be announced on March 31st of 2020.
Follow us on our website and social media to stay briefed on the selection process.
The future is in the Atlantic!
What candidates are we looking for?
Prof Miguel Miranda, a member of the scientific committee of this award, explains what will be taken into account when evaluating applications.
What is the importance of this award?
Prof Pedro Camanho, a member of the scientific committee, analyses the impact of this bet on the Atlantic with the scientific community.